Comfortable Dentures
Looking for Comfortable, Natural Dentures?
---
Are You Suffering With Your Dentures?
Do You Have Sore Gums & Ulcers?
Would You Like To Eat What You Like Again?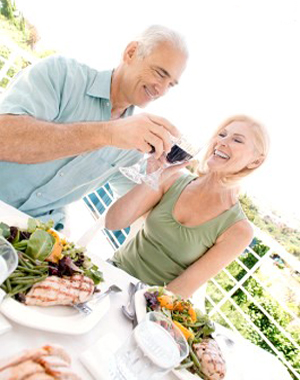 Eat What You Like Again
Here at Avenue Dental in London we can help to end your denture crisis and restore your confidence so you can eat out in public with your family and friends again.
Sometimes people feel that dentures are an old solution to a common problem. Not anymore !
With new and innovative solutions in denture manufacturing technology, dentures now provide a very quick, economical, and comfortable option to restoring your teeth to look and feel as natural as your own.
We understand that the older methods sometimes left people feeling embarrassed and self conscious, worried about biting into a juicy steak or trying to eat a healthy apple in public in case their dentures fell out.
Furthermore we appreciate it can often be a struggle to eat, laugh or even smile with dentures, but the good news is we have several options available to you whether you are missing one or all of your teeth we can restore your confidence and your smile in no time at all.
Thanks to advanced modern dentistry, dentures can now be supported by implants. This ensures complete stability, eliminating the need for denture adhesives.
No need to  worry about your teeth loosening when eating, and you can smile with confidence. Implant supported dentures look, feel, and function like natural healthy teeth.
Why not let us send you a FREE DENTURE SUCCESS INFORMATION KIT to get comfortable – natural looking dentures and really take hold of the rest of your life with both hands to restore your preferred diet, bite apples and chew steak again! You can avoid embarrassing moments, achieve your desired Denture Success…and DISCOVER a new approach to comfortable – natural looking dentures that you can live with for life.
Fill Out The Form Below For Your FREE Comfortable – Natural Looking Denture Success Kit
Your Kit Includes An Audio CD, Comfortable – Natural Looking Dentures Information Kit, a Denture Crisis Quiz, a Free 'Chew Steak Challenge' certificate worth £50 to spend in a Steak House (implants only), and a new guide just released Amazing Facts About Fixing Your Denture Crisis, and a VOUCHER for a FREE Denture Audit.
3 benefits…
Enhance the appearance of your smile, and sometimes your entire face.
Speak clearly with confidence and ease.
Improved chewing efficiency.
Would you like to find out more about our comfortable denture solutions?
We offer a FREE Smile Audit where you can come along to the practice and discuss your denture concerns with us and we can assess your mouth to see what solutions are best for you. Just give us a call or complete the form below.